applied
artificial
intelligence
can do what was
impossible before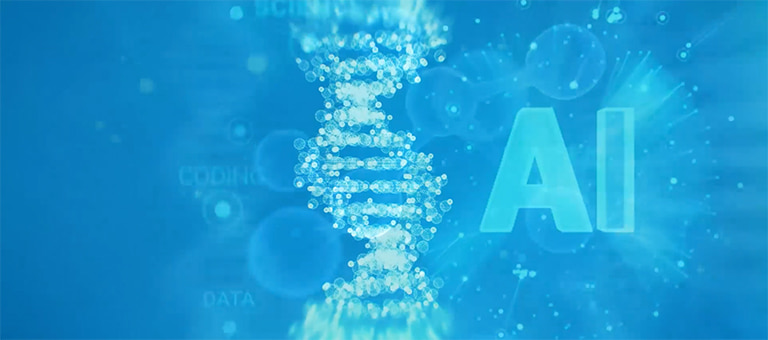 we build solutions which work
seamlessly with your existing processes.
In our cell culture lab, we are the users of our own AI solutions. This helped us to appreciate the importance of deep understanding of the problem before designing a solution.
We want to show you how simple the
implementation and the use of AI can be.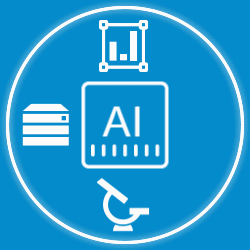 A COMPLETE SOLUTION
Our holistic approach delivers a seamless combination of software, hardware and solutions that fit perfectly to your needs.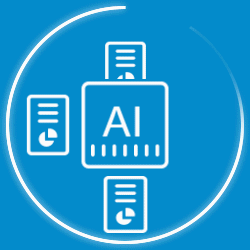 TIME SAVING
Our innovative and unparalleled solutions typically outperform data analysis made by any human expert.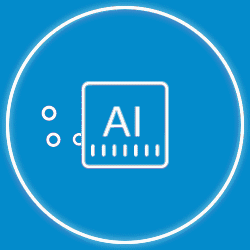 AUTOMATIC & RELIABLE
Our software performs your tasks automatically, resulting in faster and more reliable results and information.
WHAT CAN BE DONE WITH APPLIED ARTIFICIAL INTELLIGENCES
THE TYPE OF QUESTIONS FOR AI TO ANSWER
Descriptive
WHAT
HAPPENED?
e.g. process, product quality, product tracking.
Diagnostic
WHY IT
HAPPENED?
e.g. fault assessment, equipment/process monitoring.
Predictive
WHAT WILL
HAPPEN?
e.g. defect prognosis, yield prediction, affinity prediction.
Prescriptive
WHAT ACTIONS
TO TAKE?
e.g. adjusting parameters, selecting candidate molecule.
Let's talk about your own challenge - and let us propose a solution that works for you.

EXAMPLES OF PROBLEMS WE HAVE SOLVED
See more details and a case study of each challenge by selecting it.
CERTIFICATION & COMPLIANCE




Our collaboration with AlpVision for exploring AI capabilities in human cell manufacturing process optimization proved to be very beneficial. AlpVision's expertise provided and willingness to tackle a new field led to a successful collaboration and proof of concept.
– R&D Engineering Head
International biopharmaceutical company
Excellent company to work with. Developed and implemented exactly as per customer requirements. A company that goes the extra distance to ensure they deliver a quality product and on going support.
– Head of product security
European registered pharmaceutical company
In close collaboration with AlpVision we developed an AI/ML model to support chemical process development.  The idea was to show our management the power of machine learning in bringing our company into the digital era, AlpVision provided as with tailor made solution. AlpVision demonstrated their expertise in the field and it was a real pleasure to collaborate with them.
– Project Manager
International Pharmaceutical Company
AlpVision consistently demonstrates a deep expertise in anti-counterfeiting technologies, but also their detailed understanding of implementation and various use scenarios. They are a true partner we have relied on to support our anti-counterfeiting strategy and deployment over many years and also the years to come.
– Anti-counterfeiting manager
Multi Billion pharmaceutical company
AlpVision gave us the lead we needed when we were implementing our global anti-counterfeiting strategy. The collaboration with them was always very effective and solution-oriented. It is a pleasure to work with them.
– Manager Anti-counterfeiting Program
International Pharma Company
OUR AI INNOVATION PROCESS
HOW CAN WE HELP YOU?
Give us a few details and we'll contact you.
Or call to find out more
+41 21 501 7563