AlpVision has 18+ experience in successfully building disruptive solutions based on signal processing, resulting in over 80 patents deployed worldwide. In 2001, the company invented its first breakthrough technology, authentication solution widely used today by Forbes 2000 companies. AlpVision reached profitability in 2003 and since that time has been growing steadily through developing disruptive technologies across wide range of industries.
AlpVision combines mathematic algorithms, computer software, hardware and signal processing tools to build operational solutions for large scale industrial applications. AlpVision's digital solutions for product authentication are applicable to a wide variety of items, including packaging and labeling, plastic and metal products, and high-value documents. Our solutions are commercialized worldwide under license agreements as entirely customizable turnkey computerized systems.
Starting in 2015, AlpVision extended it's business activities by providing artificial intelligence based products to various fields. This company has been using AI since early on and we felt that our expertise in this field is of great use for application outside the anti-counterfeiting activity. Today AlpVision provides AI based solutions in fields such as chemistry, pharmaceutical drug development, quality control, image analysis and understanding, etc.
AlpVision combines mathematic algorithms, computer software, hardware and signal processing tools to build operational solutions for large scale industrial applications including:
Supply chain, product authentication process
Production process
We have strong expertise in technologies based on
Artificial intelligence
Algorithmic development
Software development for servers and smartphones
Hardware design empowered by our holistic approach to each problem
Our world is full of highly skilled experts. However, experience shows that a collection of expertise is totally insufficient for effective problem solving. What is also required are integration capability and common sense. Our multidisciplinary team is capable to provide exactly that: effective solutions to complex problems.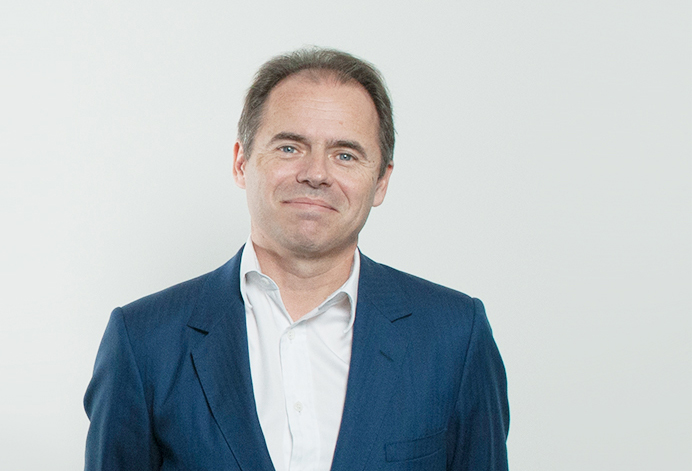 CEO
Dr. Fred Jordan
Physicist and mathematician with a PhD degree in Signal Processing from the Swiss Technology Institute (EPFL) and over 20 years of experience in successfully applying technology to solve practical industry problems. He is co-inventor of over 80 patents used worldwide, including Cryptoglyph and Fingerprint, AlpVision's core technologies.
President
Dr. Martin Kutter
Engineer and mathematician with a PhD degree in Signal Processing from the Swiss Technology Institute (EPFL), for which he received "Best thesis award" in 2000. He has over 20 years of experience in business strategy and innovation, resulting in over 80 patents and over 25 scientific publications, including co-invention of Cryptoglyph and Fingerprint, AlpVision's core technologies and other patented solutions used worldwide.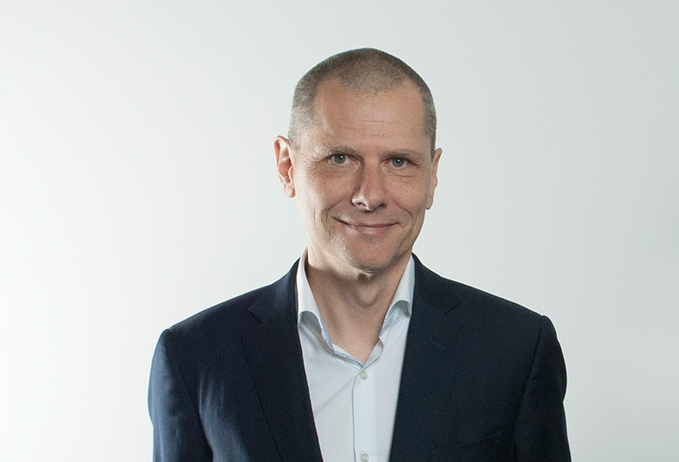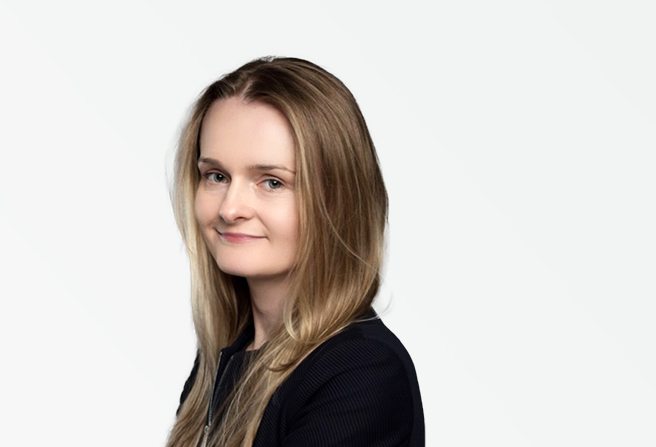 Dr. Ewelina Kurtys
Scientist with a PhD degree from the University of Groningen in The Netherlands. She has over 10 years of experience in preclinical and clinical research with over 10 scientific publications in the field of neuroscience, medical imaging and nutrition. Currently working on identification and evaluation of business opportunities for AI applications in pharma and biotech.
Dr Masoud Alipour
Computer scientist with a PhD degree in CS from Swiss Technology Institute (EPFL). He has an extensive and diverse background in machine learning, computer vision, information theory and bioinformatics. He has more than 15 years of experience in conducting research in these areas.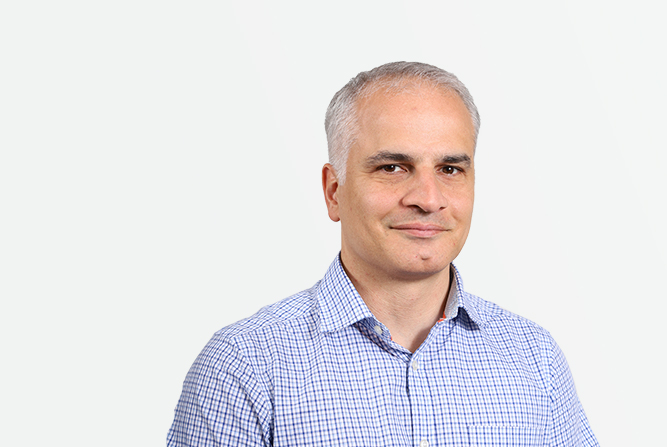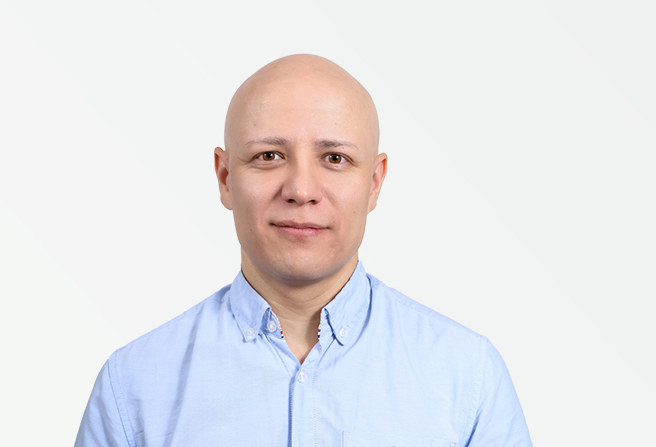 Jean-Marc Comby
Scientist with MSc degree in Physics from Swiss Technology Institute (EPFL). He has strong expertise in computer science, numerical simulation, and artificial intelligence. Currently working on fundamental research in the field of neurobiology and artificial intelligence, applying techniques such as convolutional neural network for neural cell characterisation.
Dr Yves Delacrétaz
Scientist with a MSc degree in micro-engineering and a PhD degree in applied optics and coherent imaging from the Swiss Technology Institute (EPFL), he has over 15 years of experience in design and implementation of image and signal processing tools for industrial applications. He is using machine learning based algorithms, such as fine-tuned fully convolutional network, as complementary building blocks of larger solutions in order to enhance solution selectivity.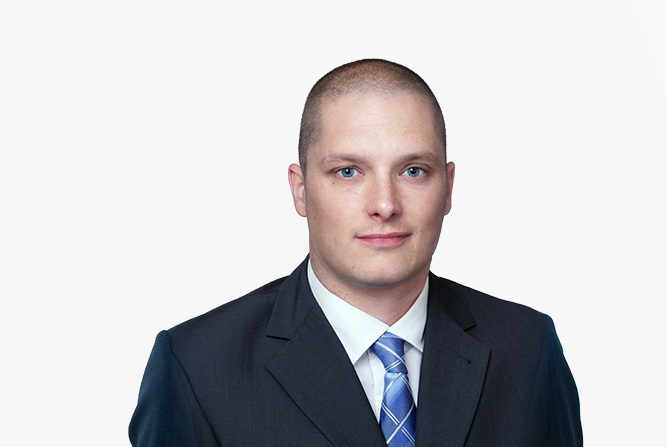 Lucien Zhao
Business development and marketing expert with MBA from Tongji University in China. He has over 5 years of experience in identifying and evaluating new opportunities for the applications of disruptive digital technologies in diverse industry sectors.
DR STEPHEN DECKER
Technologist with PhD in Applied Physics from the California Institute of Techology and over 30 years of experience moving research concepts to products, electronic imaging, and anti-counterfeiting systems. Joint holder of 14 US patents.
HOW CAN WE HELP YOU?
Give us a few details and we'll contact you.
Or call to find out more
+41 21 501 7563
AlpVision SA is one of the worldwide leaders in the field of technologies for the authentication of counterfeit products, protecting over 30 billion of products every year worldwide. Our company headquarters is based in Vevey where is performed all R&D and commercial strategy. We cover China and the USA with two offices.
The company is 14 people and the internal hierarchy is quite flat and flexible. It is still managed and owned by the 2 founders who launched it as a startup 18 years ago. The company is profitable, financially healthy and its performance has never been so high in its entire history. Most of our team is made from high education profiles (Master of sciences, Ph. D.).
It is also important to underline that AlpVision is constantly exploring new innovations and commercial opportunities. In practice it means that the sales activity will not be restricted to our core field of authentication but will also target totally new directions like artificial intelligence (bioserver.net).. Therefore, the assistant will be able to experience not only the marketing process of our already proven technologies but also learn the full journey from the most disruptive ideas to profitable business directly with people who have a successful 18 years track record doing so.
We value the following:
Happy relationships between employees
Innovation
Pragmatism
Rigor
Long term hiring of employees
Long term durability of the company
These are not just nice corporate keywords but an everyday reality of what we actually do.
We are not currently hiring